Promo Items that...promote
Helping you find items that will be used and seen -not end up in a drawer
There are A LOT of promotional products out there and with good reason, promotional products are an incredibly powerful marketing tool because they allow a company to connect with clients and prospects by engaging all their senses.
But, in order for that to happen you need to choose the right items, products that properly promote your brand and create a memorable experience for the recipient.
The right choice can make a lasting impression that gets reinforced with every use. The wrong choice can end up in a drawer… or worse the trash.
RP&G will weed out the poorly made items that based on price alone could seem like a bargain, but will ultimately disappoint the prospect and do the opposite of boosting your brand.
RP&G's knowledgable staff can help you create a successful promotional item campaign that takes into consideration the target audience, your budget and what your ultimate goal is. They will work closely with you to understand your goals and timeline and then will recommend products that will meet those criteria, plan a program and execute it.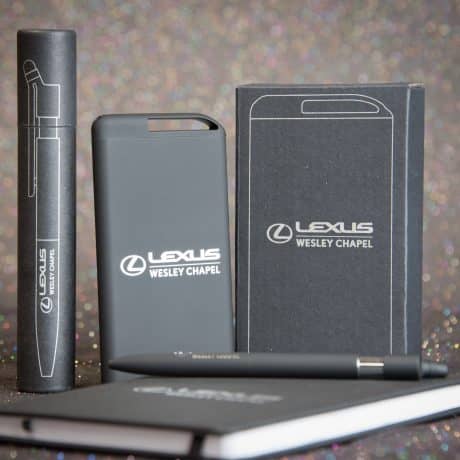 Check Out Some Of RP&G's Promotional Products
Just Some of the custom branded promotional Products RP&G Can provide to you:
Pens

Tech Devices

Desk Accessories

Binders

Padfolios

Mouse Pads

Tools

Backpacks

Drinkware

Exercise

Accessories

Sunglasses
Tee Shirts

Trade Show Displays

Banners

Totes

Drink Bottles

Note Pads

Notebooks

Mugs

Snacks

Branded Candy

Golf Items

Grocery Bags
Hats

Embroidery

Polo Shirts

Name Brand Apparel

Stadium Cups

Food Baskets

Chocolates

Lip Balms

On Boarding Kits

Lifestyle Gifts

Golf pencils

Dental Care Items